Automatic Sprinklers
Routine Care Task
Prepare system for use (cold climates)
Priority



Preparation for operation.
NOTE: The tasks and timings shown here for your Automatic Sprinklers are based on a single-family home (owned), located in Massachusetts, United States, with priority set at '1 star' or higher, for all possible goals.
If you set your personalization differently in your Home Wizard app, then you may get reminders for different tasks and timings in your recommended home care program for your Automatic Sprinklers.
How To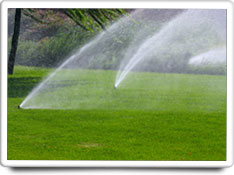 This task involves:

Opening the water supply.

Checking each sprinkler head and any exposed lines for damage from the winter.

Checking the water spray coverage for each sprinkler head.

Restarting the control unit.
Helpful Accessories
Rain Freeze Sensor
Prevents automatic sprinkler system from watering during a storm
Benefits
Comfort & Convenience

Maintaining Value

Appearance
The benefits of this task is the effective use of your automatic sprinkler system.
Costs


The cost of this task is moderately low. It is estimated that this task should take about 60 minutes to complete. You may need a specialized adjustment tool for re-adjusting your sprinkler heads. You may want to hire a professional sprinkler company to do this task for you
Other Routine Care Tasks
Automatic Sprinklers