Central Air Conditioning
Routine Care Task
Close air distribution registers (if not used for heating)
Priority


Closing these registers keeps warm air from being lost by back-flowing through these vents in the winter.It also keeps dust, pests, etc. from accumulating in the ducts when they are not in use.
NOTE: The tasks and timings shown here for your Central Air Conditioning are based on a single-family home (owned), located in Massachusetts, United States, with priority set at '1 star' or higher, for all possible goals.
If you set your personalization differently in your Home Wizard app, then you may get reminders for different tasks and timings in your recommended home care program for your Central Air Conditioning.
How To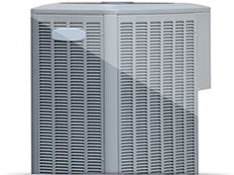 Air distribution registers are the duct openings on your walls, floors or ceiling where the cold air conditioning air comes out. These registers typically have a lever or wheel that allows the register to be opened and closed.

After your air conditioning system has been shut down for the season, these registers should be closed. They should be opened again before you start up the system in the Spring.

Make sure the registers are not blocked by furniture, carpeting, or drapes.
Helpful Accessories
Magnetic Air Register Cover
Air registers should be closed if not used to keep warm air from being lost
Benefits
Energy Savings

Comfort & Convenience
The benefits of this task are relatively high. Doing this task can help prevent serious damage by pests, including termites, which can be very costly to eliminate and repair damage from.
Costs

The cost of this task is very low. It is estimated that this task should only take about 20 minutes to complete, and the task is relatively easy to do. No specialized tools are required.
Central Air Conditioning